SOLUTIONS FOR

PREFERRED MEDICAL
Preferred Medical Holdings
Preferred Medical Holdings Expands Rapidly While Saving Money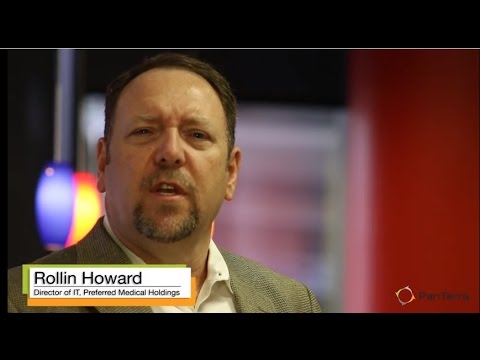 Preferred Medical Holdings
About PanTerra Networks
PanTerra is a business-class Unified Cloud Service Provider, seamlessly delivering unified communications, team messaging, contact center, file sync & share and business analytics through Streams, its unified cloud solution. Streams is a HIPAA compliant, highly secure, ultra-reliable, futureproof unified cloud service that can be custom configured on a user by user basis and consistently deployed world-wide.
Streams includes unified communications and team messaging services that can upgrade or replace an enterprise's communications and team messaging infrastructure with a next-generation cloud-based solution and SmartBox, its HIPAA secure, enterprise cloud file storage, sync & share service.
All Streams services can be self-managed or provided through SentraCloud, its fully managed solution delivered by PanTerra, which includes the management of all Streams services, optional Internet or MPLS connectivity and any associated on-premises phones and networking equipment.
With PanTerra's Unified Cloud Service solution, enterprises consolidate their cloud services, gain the highest levels of security, scalability, reliability, availability, quality of service, service level agreement and support while significantly lowering their total cost of operations and IT administration complexities. PanTerra is headquartered in Santa Clara, CA.
For more information, please visit www.panterranetworks.com or call +1 800.805.0558 or email us at .